Seventy or more years, Higashiya's hospitality inherited from the previous generation is "to greet the heart warmly."
I continue to carefully keep it now.


Tengendai customers going to Tengendai

Tengendai Plateau located 5 minutes by car from Higashiya.It is one of Japan's famous mountain mountains, where you can enjoy trekking in summer and skiing in winter.Guests of the hotel have the following services.

★Free pickup
Tengendai will send you a car to Tengendai Yumoto Station. We can pick you up if you can call us back home.(Negotiable with time)

★Bath after check out
After trekking and skiing, if you can come back "I'm home!", You can take a bath again.

★Ropeway · Lift Discount Coupon
We have given you a special discount ticket.

★There are rental equipment for children.
(Baby chair, Bucket for diaper disposal, toy,
Bath mat etc ...Please consult the front desk.
★Family bath (charter), baby's hot spring debut is also safe!
★Milk can be made with room with electric pot in room.

★By pre-registering, children's meals can be prepared. (Children's salad or kids meal)
★We also have dishes for dishes.
★Please consult about baby food etc. which needs heating in the microwave oven.
★If you wish, we will correspond to your room if possible.Please consult us at the time of reservation.
Anniversary·Celebration help

Higashiya, I will assist you with important memorial days and celebrations.
If you have any requests, please do not hesitate to contact us!

★Preparation of surprise cake with message (size and fee is negotiable).

★There is a sparkling mini bottle for a toast.
  Takahata sparkling wine Yoshi, (200 ㎖ · ¥ 1,000)

★We present a small souvenir from your hotel to yourself.


Let's walk around! Shirabu Onsen History Guide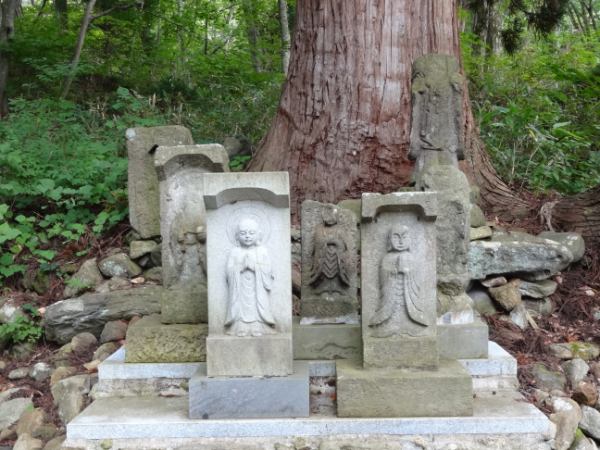 Guide will guide you about the history of Shirabu Onsen 700 years of hot water.
Why do not you touch the history of Shirabu while enjoying the seasonal nature?

Free to join
※Necessary reservation, (Please ask the front desk by 17 o'clock the previous day)

Except for winter season, we do it twice at 8: 30 and 15: 30.

Because it will be a walk on foot, when it is stormy it will be decided about 1 hour before and will be canceled.

There are lending such as boots and insect repellent spray etc.

Internet use

You can use SSID and password input.
Depending on your room it may be difficult to connect, so please understand.
You can use it in the lobby.

Allergic response

If you can contact us in advance, we will correspond as much as possible.
(Since it may be impossible to respond on the day, please understand.)

Accommodation with 1 person

We are accepting accommodation with one person if there is room in the room at Higashiya.
In that case please apply directly to the hotel by phone.

About futon

Basically I will give you a futon at breakfast.
(In the case of room meals, it will be before meals.)
For those who wish, we will keep your futon until checked out.
Please tell the staff.

Can you send a courier service?

You can send. It becomes Yamato Transport.
In winter, it may take some time depending on traffic conditions.

■Free rental items■
* Wheelchair
* Seating chair
* humidifier
* Air cleaner
* Children's chair
* Boots·Sandals (For adults only)
* Sled, Snowy goods

The number is limited.
If you wish, please tell the front desk.